Another cold morning today in Magalia as mostly clear skies overnight allowed for radiational cooling. The low temperature at this location (2600') was 28.5º at 3:09am. A high pressure ridge has created a weak offshore flow and some locally gusty winds. So far this morning, there has only been a 5 mph gust at this location.
We should see one more beautiful sunny day today in Magalia as the brief ridge ejects out of the region in response to the next upstream weather system currently off the British Columbia coast. The afternoon high temperature at 2400' is forecast to reach about 47º, and the low tonight near 32º. Light gusty winds that have been over Magalia for the last 30 hours are forecast to decrease today as the pressure gradient relaxes due to the cold upper low over Southern California ejecting to the east. Winds are forecast to be light and variable by this afternoon into tonight.
The low pressure area out of the north is forecast to stall over the Pacific Northwest much of this weekend as an
Omega Block
sets up about 1000 miles off the west coast. Most of the precipitation is expected to remain just to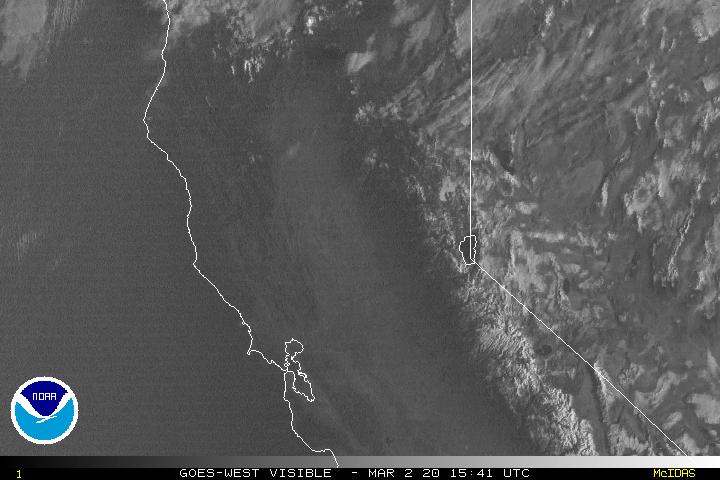 our north up near the northern mountains through much of Saturday, but by later in the afternoon or evening odds of rain or snow increases to a 40% chance here in Magalia. Odds rise to a 60% chance late Saturday night into early Sunday. Sunday should see a weak to moderate
atmospheric river
take aim on Northern California later in the day or night and merge with the low that was stalled over the Pacific Northwest. This will not only increase precipitation odds and intensity, but should also raise the snow level. The snow level is expected to be near 4000' on Sunday, and 5000' by about Monday. There's a 90% chance of precipitation by Monday here in Magalia as the brunt of the storm will be over us. Magalia may see 2"-3" of precipitation just on Monday.
The
atmospheric river
may linger over Northern California through early Wednesday before a brief ridge builds into the region on Thursday. This could be a very short respite from the rain and snow as a Pacific low pressure cell possibly comes up out of the southwest into Northern California by about Friday into the weekend.
Another Pacific low may be on the heels of this weekend's system. It looks like it's going to be a wet start to March. Have a great TGIF. Bob