---
The "final" weather system in a long series of storms passed through our area last night, quickly to be replaced by a strong high pressure ridge tonight. The series of weather systems brought us 7 straight days of rain which totaled in at 9.41". That puts the season at 37.02". Yesterday's rainfall totaled 1.27", with most of it falling yesterday evening as the main cold front passed through Magalia around 6:45 pm. Cold air filtered in behind the cold front and quickly dropped the outside temperature to 35.9º at 9:50 pm. The temperature rose slightly thereafter up to about 38º, but once again started to drop after about 12:30 am this morning. The high temperature reached 49.9º. Winds were especially gusty during the afternoon hours, with a peak gust here of 15 mph at 2:20 pm.

This morning saw the temperature drop to 33.5º at 6:47 am. There were a few showers between midnight and about 2 am which totaled 0.19". Winds relaxed from yesterday, with a peak gust this morning of only 1 mph. The air flow is expected to become more northeasterly tonight as the ridge of high pressure builds into the west coast. This should help to dry things out throughout this week as the lower atmosphere remains in a dry northeasterly flow through this Saturday. We are under a cold air mass and the high temperature this afternoon is predicted to only reach about 45º, which is 7º colder than normal. Today and tonight should be under clear to partly cloudy skies. The low tonight is forecast to drop to near 33º, which is 1º warmer than normal for this time of year. Winds are expected be light and variable today, but blow out of the northeast by tonight up to 4-6 mph.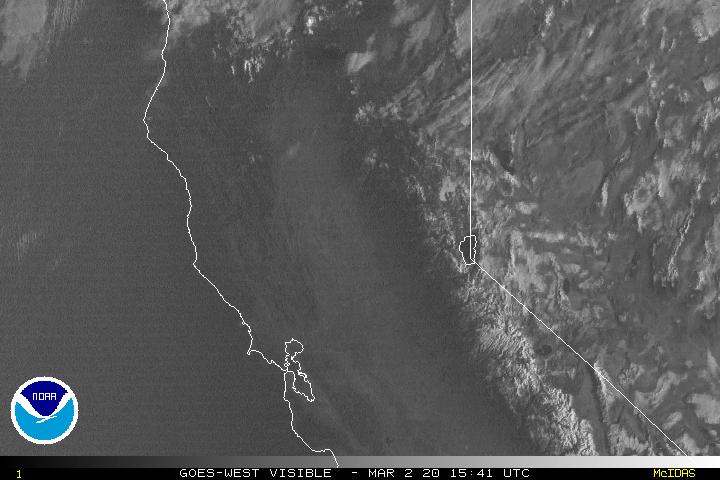 Fair skies and clear to partly cloudy skies should prevail though the week as the ridge of high pressure remains entrenched over Northern California, along with a moderate warming trend. Some fog could form in valley areas if the winds remain light in those areas. The afternoon high could reach 60º by late in the week or this weekend. Overnight lows should be in the upper 30ºs to low 40ºs. Winds should remain offshore through the week up to 5-9 mph.

The current GFS forecast model suggests some moisture may near the CA/OR border around the 23rd, but keeps it up near the Shasta and Trinity Alps area. Beyond that, it's up in the air as the different forecast models are diverging from day to day. Either way, enjoy the break in the precipitation while you can. The rainy season is long from being over yet. Have a great Monday. Bob

---
Email us at: magaliaweather.com@comcast.net
Mailing address: PO BOX 263 Magalia, CA 95954
Magaliaweather.com assumes no responsibility for the accuracy of any weather information on this website.